How to generate advertising revenue from App
How to generate advertising revenue from App
Are you thinking if generate advertising revenue from App is easy? The good news for you is that using the package I post below would let you do this without any coding.
AdMob setup
This tutorial would show you how to Unity, AdMob, and the plug-in AdMobOneStart to create an app with the advertisement.
First, you would need to create an account in Admob:
https://admob.google.com/
The AdMob account would link to your google account. If you already have the google account, the setup would be easy. But if you have not saved your date of birth in your google account. I would ask you to do so.

After that, go to Apps and "ADD YOUR FIRST APP"
Choose "NO"
In this example, I would use the name "Demo" and Android platform
After you add the app, you would get the App ID. One app has one App ID and one or more AD Unit ID. You may copy the app ID later. Now press NEXT to carate AD unit ID.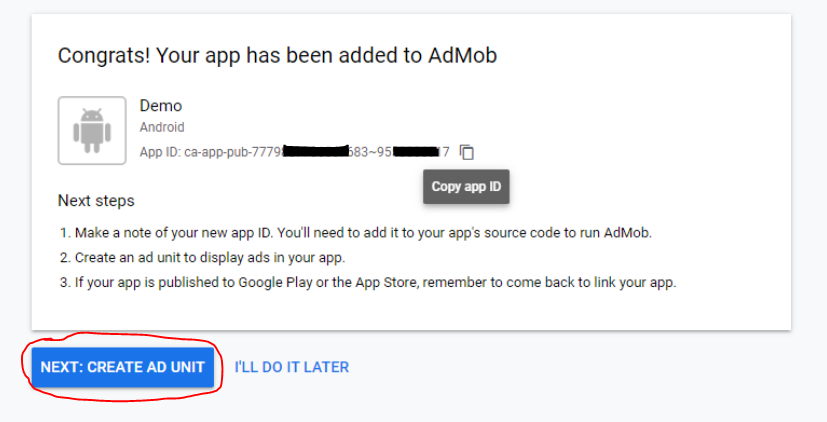 SELECT the Banner
Fill in the Ad unit name. It would be better if you include the platform and the type name. This name would show in the revenue report.
Now you have the App ID and the Ad Unit ID. Keep this page for the next step. Don't worry, you may find this ID from the AdMob webpage any time.
Unity Setup
Create a new project or use your existing project. Download the AdMobOneStart package here:
http://lhkmarcus.com/post_src/AdMobOneStart.unitypackage
Then import the package here
After you import the package, wait for the Package Manager resolver popup. Click "Add Selected Registries". Update the lib if it asked.
Put the AdMobOneStart.prefab to your Hierarchy from the package
Go to Google Mobile Ads Settings
Enable AdMob and enter the AdMob App ID that you registered in AdMob
Click the AdMobOneStart and enter the Banner Unit ID from Admob
Done. Disable the test Mode if the app is ready for upload to the app store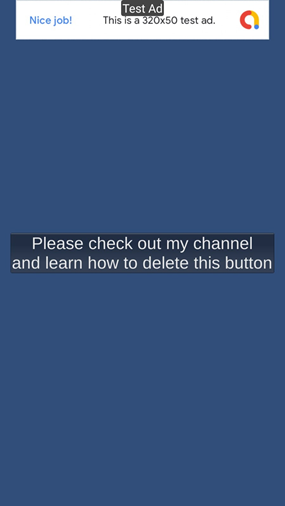 Marcus Lam
An Electrical Engineer with programming skill in Hong Kong. Provide technical solutions for hardware or software projects.